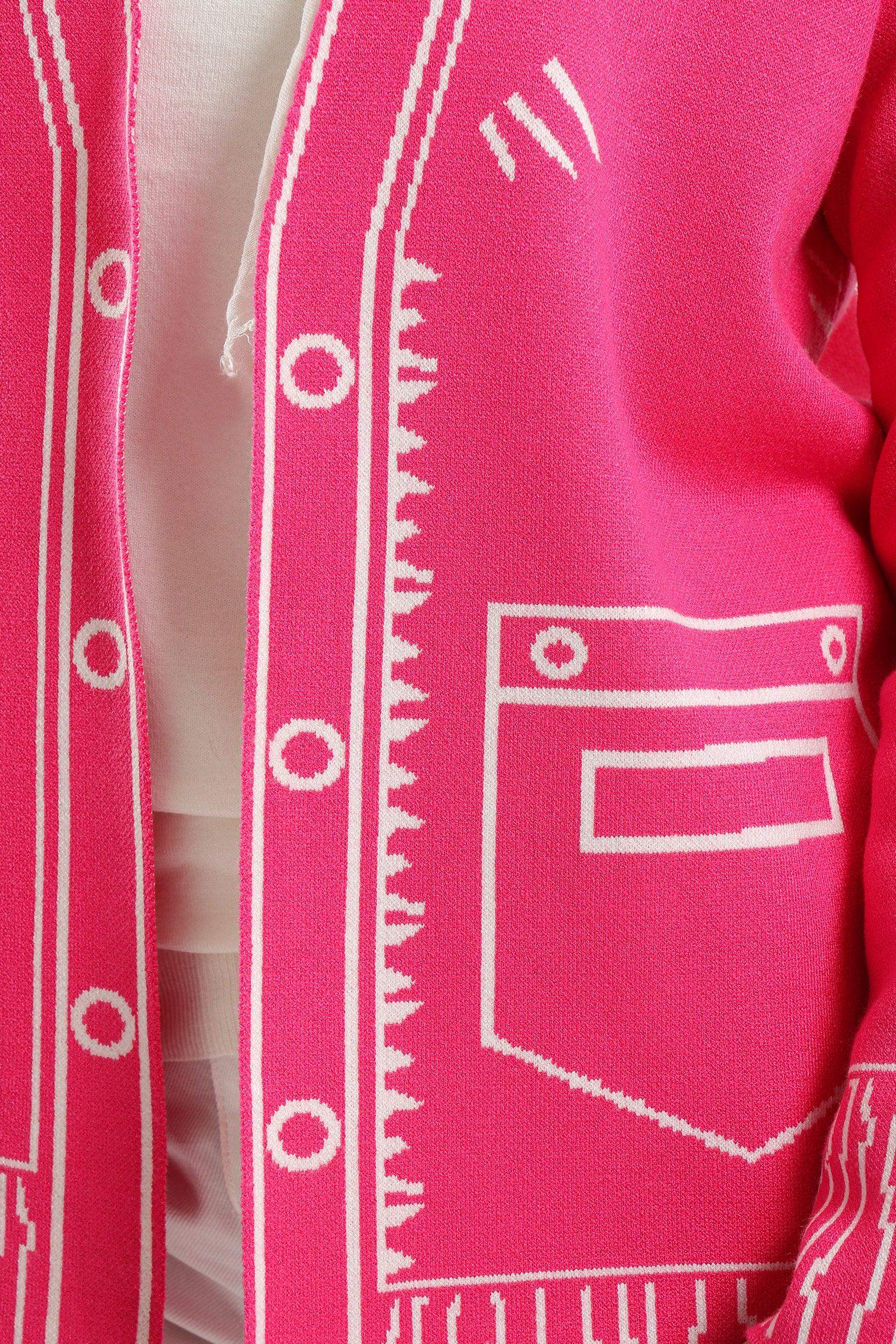 Long Sleeves Knitted Cardigan
Our model is wearing size S/M
Colors Available: Black & Fuchsia
Material: Wool
Self pattern
Regular fit
Open neckline
Long sleeves
Slip on
Depending on the design and style, a self-patterned long-sleeved knitted cardigan can be dressed up or down. It can be worn as part of a casual outfit for everyday wear or paired with dressier pieces for a more polished look. The versatility of the cardigan makes it suitable for a range of occasions, from relaxed gatherings to more formal events.