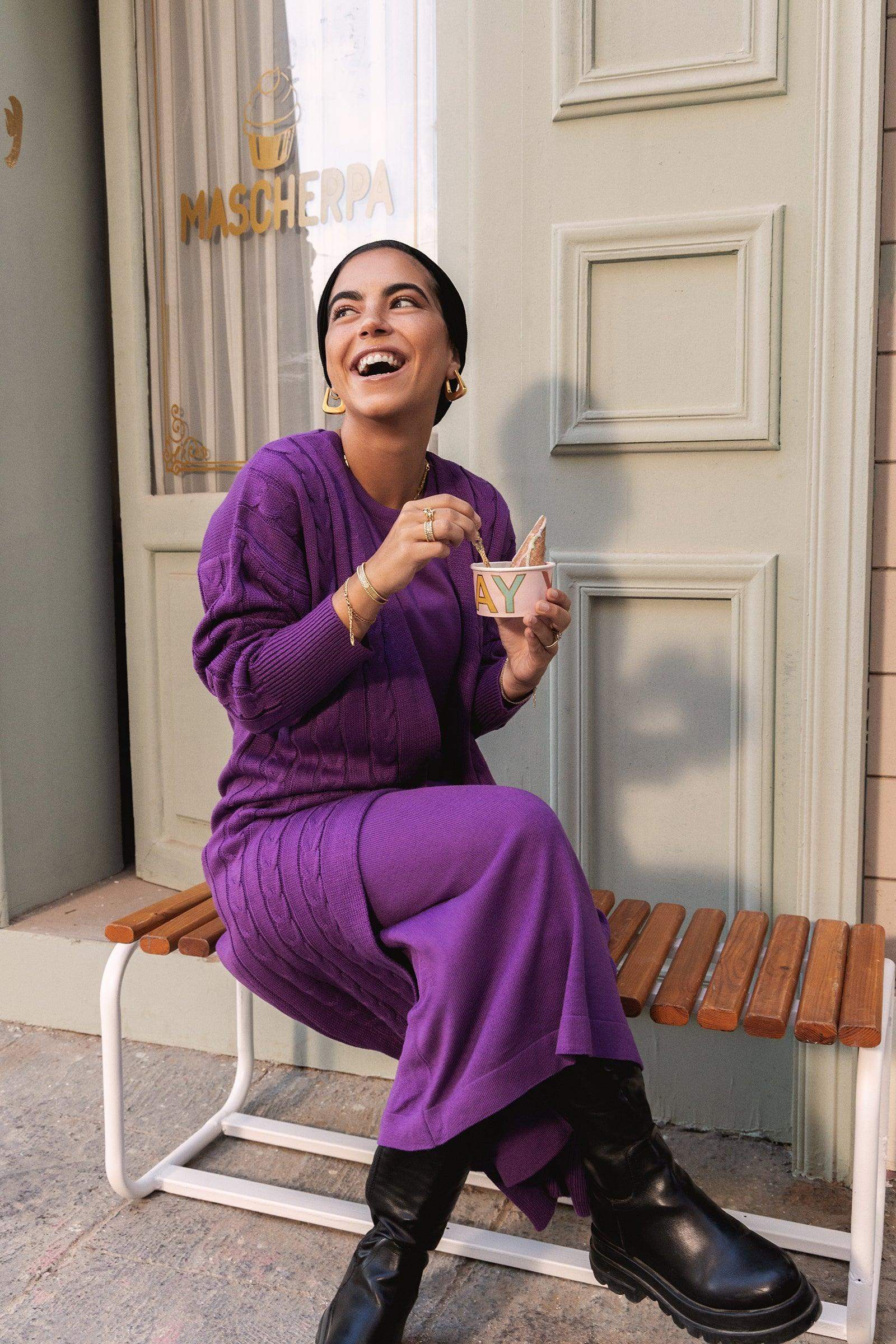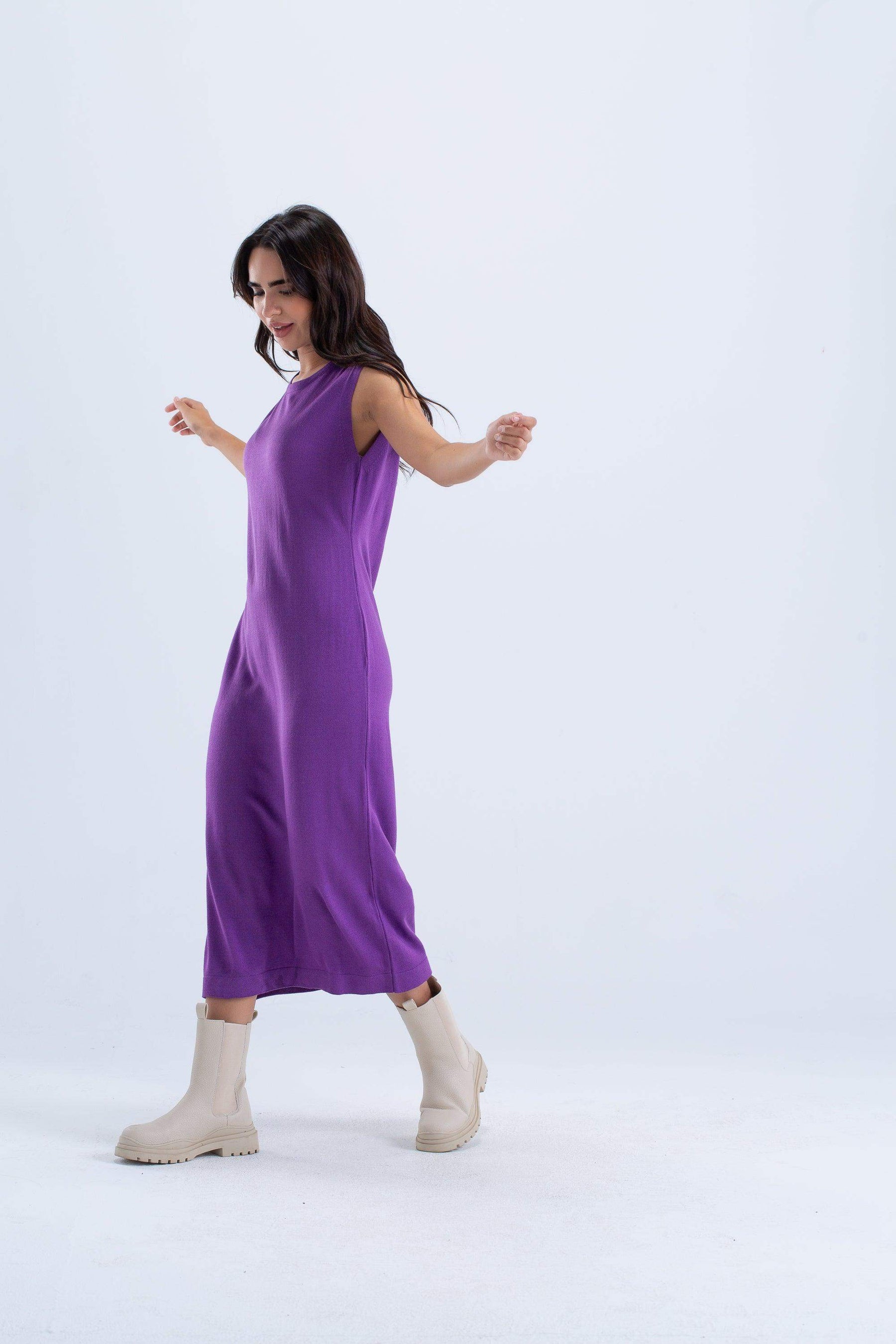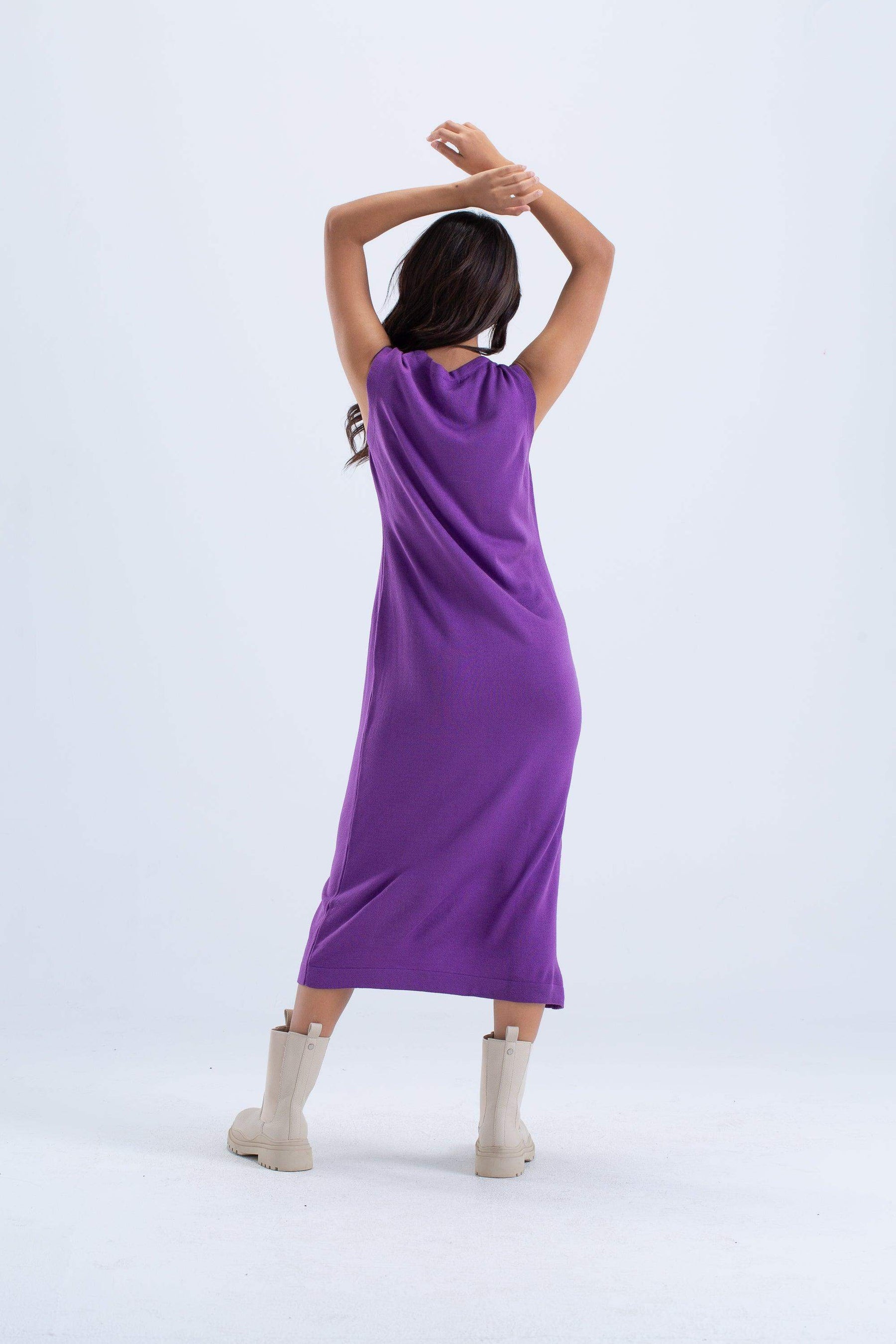 Sleeveless Wool Lounge Dress
Our model is wearing size S
Colors Available: Black & Purple
Material: Wool
Solid pattern
Regular fit
Round neck
Sleeveless
Midi length
Slip on
This lounge dress combines comfort, style, and versatility, making it a practical and fashionable choice for lounging or casual wear. Its woolen fabric ensures warmth and softness, while the sleeveless design and knee-length or midi-length silhouette offer comfort and modesty. Pair it with its matching long cardigan for a chic and practical choice.